San Diego Cable Railings is an Authorized Dealer of Design Rail Aluminum Railing Systems, Standard Cable Assemblies and Quick Connect Fittings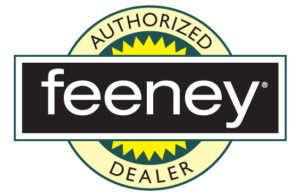 Feeney Inc. has been an industry leader for over 60 years providing some of the highest quality aluminum design rail frames and stainless steel cable assemblies on the market. SDCR is proud to be an authorized dealer of Feeney CableRail products. Additionally, we offer preferred installation referrals for Aluminum Railing Systems in 6 counties across California.
High quality cable railings and code compliance are top priorities at Feeney. Design Rail systems combine high strength aluminum and state of the art coatings with T316 marine grade cable assemblies. Feeney Quick Connect fittings offer the ultimate in ease of installation with simple one way locking technology and the ability to release the cable fittings when necessary.
Aluminum Design Rail packages come in a variety of colors and aesthetic profile options. They also feature accessories like LED lights and custom gate hardware. In addition to aluminum cable railing systems, Feeney's product line allows for glass panels and vertical picket infill options. 
San Diego Cable Railings offers competitive pricing and expert assistance with all Feeney products. Our preferred installers have years of specialized experience with aluminum cable railing systems. Currently our network of installers services the following counties: San Diego, Orange County, Los Angeles, Santa Barbara, San Luis Obispo, and San Fransisco. If you are interested in aluminum cable railing products or a quote for cable railing installation, give us a call at 844-277-7327 or visit the quote request page.
The following gallery features examples of Aluminum Cable Railing Systems by Feeney: