Engineered Components and Complete Stainless Hardware Systems Offer the Best In Cable Railings and Child Safety
Are cable railings safe for kids?-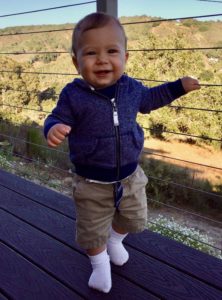 From a structural standpoint, today's cable railing systems are some of the safest and most durable guardrails available. Due to the novelty and increased popularity of these systems, cable railings have at times been held to tighter standards than traditional vertical picket railings. Previous questions about safety and whether or not horizontal rails are a climbing concern have recently been largely dismissed. Agencies like NOMMA (National Ornamental and Miscellaneous Metals Association) document and argue the validity of incident occurrence claims in order to protect and assist steel fabricators Nationwide.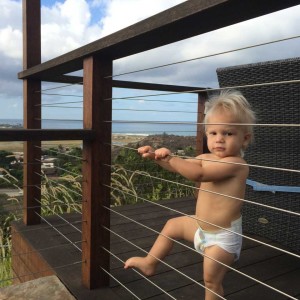 The National Association of Home Builders and NOMMA prepared and presented the International Code council a report on actual dangers that horizontal railings can present. The results of this study illustrated that considering a group of children from 1.5-4 years of age, falls from railings, porches, opening handrails etc. account for just 0.032 % of injuries in the subject age group. By comparison, doors, windows, countertops, and even fences account for thousands of injuries and some more than 10x the amount of railings as a whole.

Any restrictions on horizontal railings or claims of the "ladder effect"  do not take into account all of the consumers who do not have children; or the consumers right to design choices for adults only. The horizontal hazard simply doesn't apply in many cases. Additionally, it has been largely concluded by industry pros that the reasons for danger claims and some industry standards are largely political. Manufacturers and contractors should not carry more responsibility for safety than parents or guardians as children in this age group need constant supervision.
Quite simply; many vertical baluster railings have horizontal top and bottom railings. Horizontal pipes and bars have been used as guardrails for decades. More importantly "guardrails" are put in place for fall protection in the case of an accidental fall. Attempting to jump or climb a barrier rail on a raised deck is not an accurate gauge of fall protection.
Cable Railings and child safety are a top priority at San Diego Cable Railings. We have numerous clients with children and small pets that absolutely love their cable railing systems. Our preferred installers have performed countless code compliant installations up and down the coast of California with great success, and our customers frequently comment on just how solid the railings feel. We take pride in our safety testing and we're happy to answer questions about cable railings and child safety.